After defeating the Texas Longhorns 11-5 tonight, the Michigan Wolverines have advanced to the quarterfinal round of the 2009 MCLA National Championship, where they will face #9 seed Sonoma State, who beat Lindenwood 10-9. Tomorrow's game takes place at 7PM MDT (9 Eastern) at Dick's Sporting Goods Park in Denver.
I'll post a more comprehensive recap of the Texas game (in addition to the Sonoma State game) on Thursday, which is either the day between the quarters and semis for the team, or the day after their season comes to a (most unexpected) conclusion. For now, though, a brief preview of Sonoma State.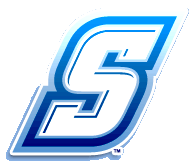 The Sonoma State Seawolves hail from the West Coast Lacrosse League. Sonoma State, a Cal State University, is located in Sonoma, CA, north of San Fransisco. The Seawolves finished tied for fifth in the WCLL, and upset regular season champion Cal in the conference tournament 1st round before being upended by Cal Poly 17-9.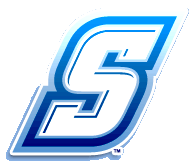 Freshman Attack Marcus Silva paced the team in scoring with 36 goals and 27 assists. After Silva, there is a cavernous gaping hole in terms of amount of production, then a group of three players all within 4 points of each other. Junior Midfielder Jordan Ambler scored the same number of goals as Silva, but finished with only 45 points because he only notched 9 assists on the year. Attacks Clatin Kuhns and Casey Wood, a senior and a sophomore, respectively, each tallied 41 points for the Seawolves. After that group of 4 players, nobody scored more than 18 goals for Sonoma State.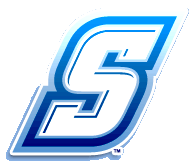 The Seawolves played 3 goalies over the course of the year, with senior Mike D'Angelo the main man between the pipes. He stopped 58.8% of the shots he faced on the year, and allowed 6.8 goals per game. The other options in net are freshmen David Massey and Michael Clothier.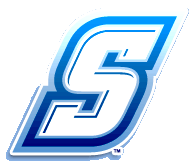 Sonoma State played several of the same opponents as Michigan in 2009. SSU defeated UC-Santa Barbara 8-7 (Michigan prevailed 7-5 over the Gauchos), lost to Minnesota-Duluth 16-4 (Michigan beat the Bulldogs 18-10), beat Colorado State 9-8 (Michigan won a 16-3 contest over the Rams), and won against Colorado 8-7 (Michigan beat the Buffs 13-4). On the basis of that information, since club lacrosse stuff isn't particularly easy to come by, they certainly should be a much tougher test than Texas was.
Posted under Other Sports
Tags: lacrosse, preview, sonoma state, texas

2 Comments so far
More Blog Post