The good news is Michigan took game 1 despite Chris Fetter having another rough outing.  The final score was UM 16, NU 6.  Fetter had a way high pitch count but did manage to strike out 9 hitters in 6.2 innings pitched.  The low spot had to be the 6 run 4th inning.
Offensively, the high was the 9 run 7th inning for Michigan.  Dufek had a pair of bombs, six different batters had at least 2 hits.   The NU bullpen was just horrid.
The bad news is out of West Lafayette.  Purdue won 12-5 to decrease their magic number to one.  We must win out and Illinois must take the remaining two games at Purdue in order for Michigan to make the tournament.
As mentioned by Other Chris, NU is streaming a video feed of tomorrows game.  Its pretty crappy feed, but it is available.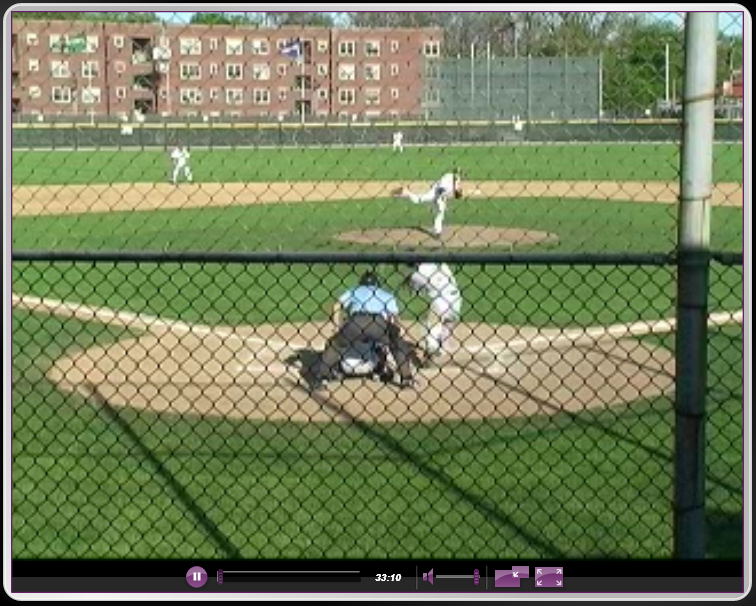 Gotta love that chain link fence in the way. And yes, that's the only camera angle you really get. Occasionally it gets blurry as they move slightly right or left. But its at least available (and for free if you search hard enough).
As I'm headed to Austin now, you can catch my thoughts and a less than play by play at @Varsityblue.  I apologize to those that may consider it twitter spam.  If I ever do it again, I'll try to do it CiL instead of there.  It was just available at the time.  So deal with it.
Game 2 starts at 4pm EDT tomorrow.  The Purdue/Illinois game should be wrapping up right as Michigan starts.  Hopefully it'll feature a big L for Purdue.
Go Illini! Go Blue!
Posted under Baseball
Tags: chris fetter, northwestern, praying for good

1 Comment so far
More Blog Post