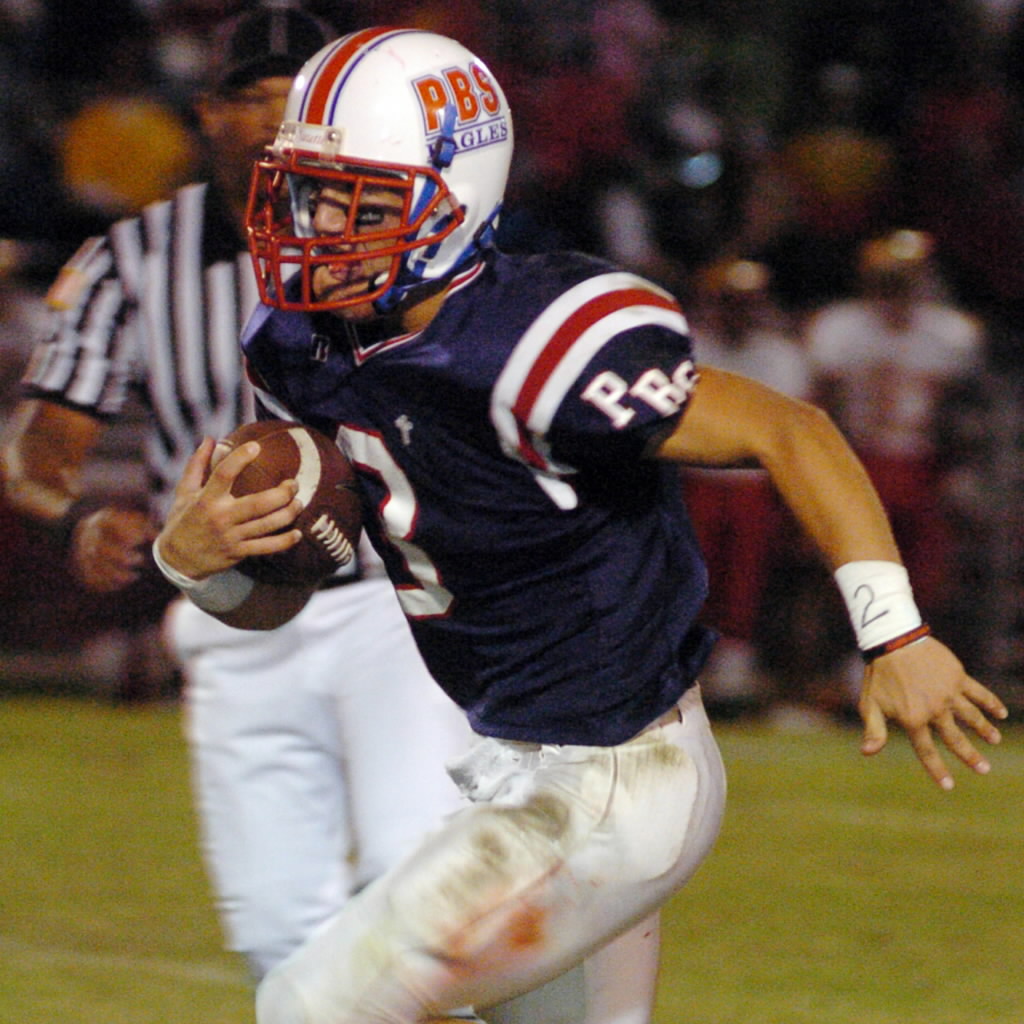 Scout is reporting that LA Slot/Ath Drew Dileo has committed to Michigan for the class of 2010. Of course, they cite that "The Baton Rouge Newspaper" broke the news, without linking to said newspaper. Commitment article on the 5-11, 175-lber from Parkview Baptist School can be found here.
Recruiting Notes
Michigan is in on a number of slot receivers, and news about Dileo was not generally more positive than on any of the other players they were pursuing. However, when The Advocate broke the news of his commitment today, it was not shoicking, as Dileo had been rumored to be favoring Michigan (if slightly) for quite some time. He committed today, but without having seen the campus. Until he manages to get in a visit to Ann Arbor, remain a little wary about his commitment sticking, DeQuinta Jones-style. He's probably not quite that soft, but it's tough to be firmly committed sight-unseen.
Player Notes
Dileo is a wideout/running back/db for his small Baptist school (still a powerhouse – he was the MVP of their state championship team as a sophomore in 2007), but will likely play in the slot at Michigan. Many Wolverine fans may see "5-11, 175-lb white kid" and immediately think Sam McGuffie, and perhaps a less freaky-fast version of the departed McGuffie may be a good comparison. However, if Dileo is able to start his career in the slot, rather than at running back where McGuffie took hit after hit for most of last year, he'll hopefully be ably to stay a bit more healthy.
Video
It's uber-brief, but you can see Dileo's notable flea-flicker reception (

He had 182 all-purpose yards in the 18-17 victory over Westlake, including a 34-yard reception on a flea-flicker to set up the winning score.
)in the 2007 state title game early in this video.
I'll be the first to admit this commit took me a little bit by surprise. More subtantive information on Dileo in the coming days.
Posted under Football, Recruiting